The trees in our city are arguably one of the most precious resources we have access to; Revival has invested everything in building this local infrastructure which puts responsible handling of this resource within reach.

Less than 2 kilometres from the Melbourne CBD, Revival has built Australia's only inner-city timber mill and kiln operation, launching its Urban Tree Recovery initiative.
Spread across 4000m2 in Collingwood, the initiative is specifically designed to make it easier for people to utilise the trees which need to be cut down in our city; we have removed the commercial barriers-to-entry that are commonly perceived as reasons why a higher use for felled trees is not possible.
Trees can be stored here for free.


The dried timber can be stored here for free.


If the tree is from public realm, and there is a plan to repurpose the timber back into public realm, we will cap our costs for milling and drying, to be lower than the cost of purchasing the equivalent amount of new timber.

Revival does not sell timber, or any other material;
our mission is to normalise resourcefulness and we deliver on this mission by helping people use what they already have, so they retain ownership of their existing resources and repurpose them into new applications they are creating.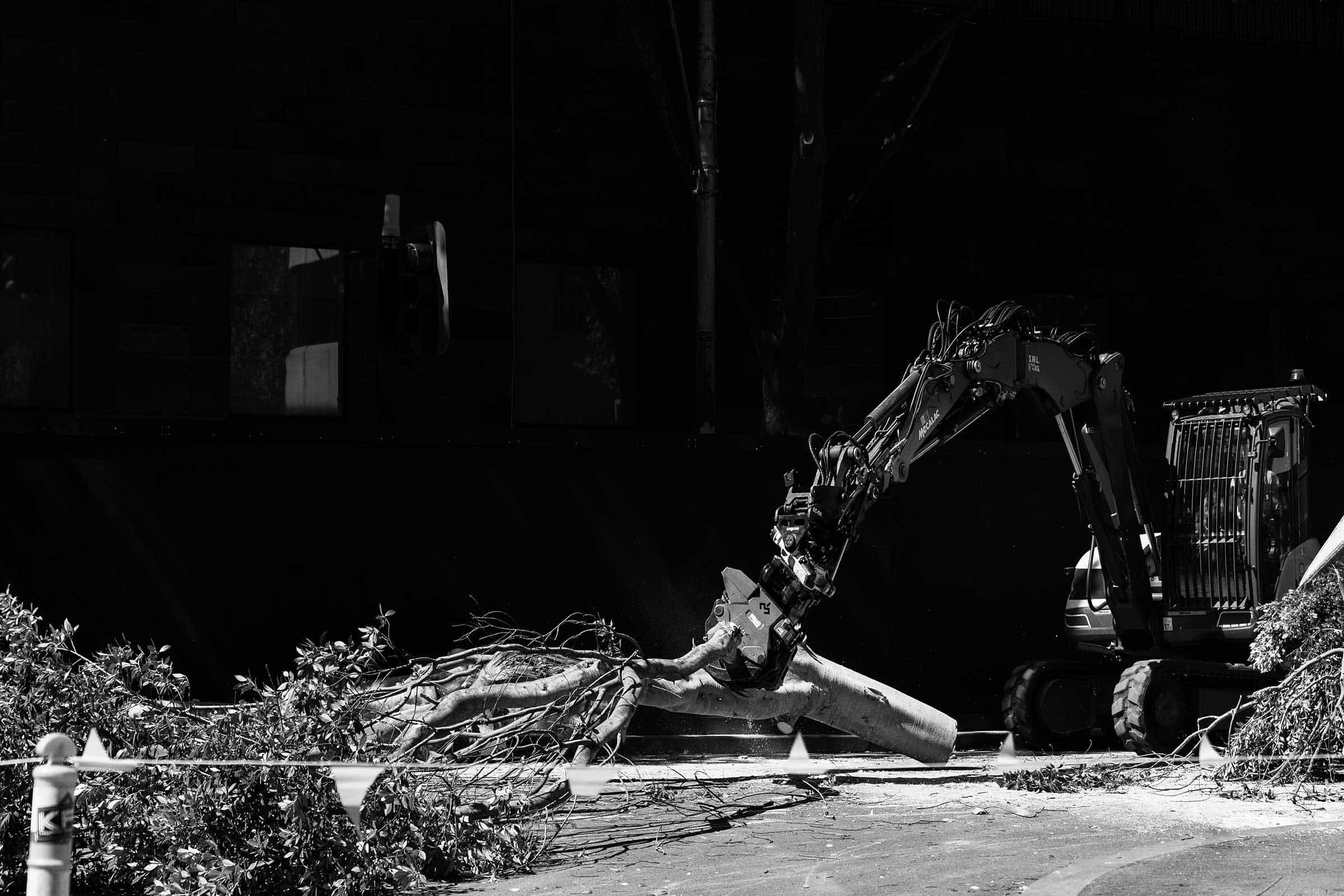 "Revival's Urban Tree Recovery initiative gives us the opportunity to look at our project with a fresh vision. Giving us the capacity to respond to these existing materials, and in doing so giving back to the site and the community, is such a compelling proposition. The ability to be resourceful and deliberative is a mindset we now take forward. Without this option being available, these trees would have become wood chips so we're very grateful for the potential that has been unleashed!"
Clare Parry, Director of Sustainability, Development Victoria
Our investment in this initiative is driven by the disarming reality that mulching of trees has become a normalised, acceptable outcome for huge numbers of trees across our city.

Many of these trees have been a vital part of our communities for well over 100 years; providing shelter, protecting us from heat exposure, beautifying our streets, and literally facilitating life.

Our hope is that our Urban Tree Recovery initiative will lead to the introduction of policies that make it mandatory for this precious resource to be handled appropriately; we propose controls such as resource management plans which lead to highest and best use for felled trees, and policies which curate a legal framework that cultivates resourcefulness.

When trees from our city need to be cut-down, we have made it possible to approach this resource as responsible custodians; a stark departure from the wasteful, indulgent practices which have sadly become the norm. We can do better than mulch.