THE MOST SUSTAINABLE MATERIALS IN THE WORLD ARE THE ONES THAT ALREADY EXIST
"Use the shit you already have to help build your new shit." — Robbie Neville, Revival
In simple terms, our role as Existing Materials Consultants is to help you use the materials you already have; our role straddles the project from feasibility through to occupied use, facilitating everything involved in utilising your existing materials in your new design development.
The sustainability impact is immense — maximising resourcefulness and retaining the sequestered carbon contained in your existing materials, whilst simultaneously minimising embodied carbon in your project by avoiding the need to purchase and consume new construction materials.
Our engagement ideally commences prior to Planning Applications or even Concept Design; we need to identify the commercial feasibility of repurposing existing materials as early on in the project as possible. This enables us to provide guidance enabling all stakeholders to adopt an approach which plays into the strategy of utilising existing materials.
Our role as Existing Materials Consultants is typically divided into three phases of scope:
Prepare commercial feasibility report, provide existing materials 'kit of parts' to inform new design development, document environmental impact, sequestered and embodied carbon;
Work alongside demolition contractor and principal contractor to facilitate salvage, coordinate handling, transport and storage; and
Work collaboratively with design partners, to effectively incorporate existing materials into the new design.
It's an honour to facilitate the evolution of existing materials from their current use into new applications; the value and potential of the existing materials across our city is immeasurable.
---
ACTIVE CONSULTANCY PROJECTS

---
SITE: Bennetts Lane, Melbourne CBD
DEVELOPER: Perri Projects
ARCHITECT: FJMT Studio
EXISTING MATERIALS ERA: Late 1800s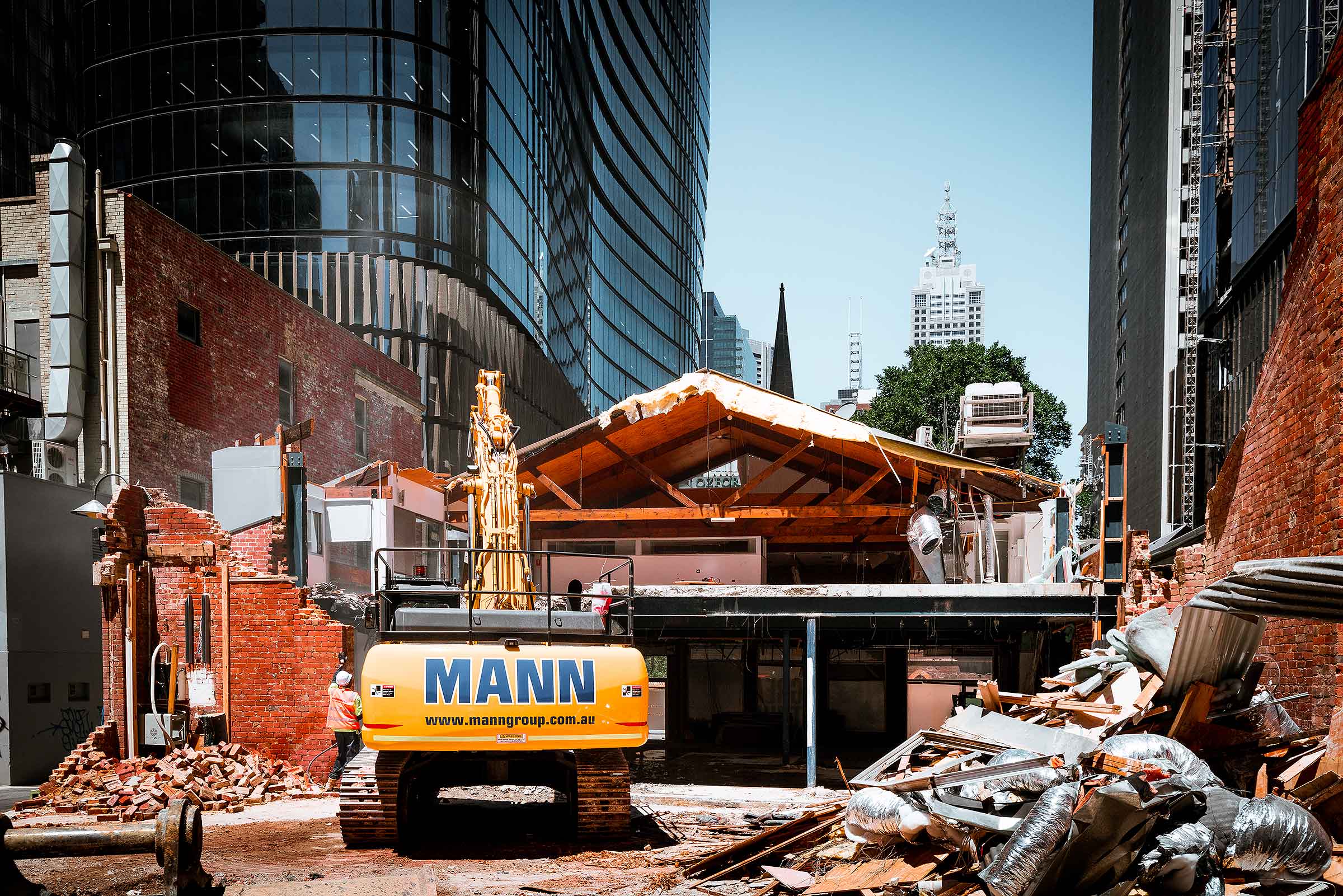 ---
SITE: Islington St, Collingwood
DEVELOPER: ANPlus
ARCHITECT: Grimshaw
EXISTING MATERIALS ERA: Early 1900s


---
SITE: Lennon Mills, West Melbourne
DEVELOPER: Perri Projects
ARCHITECT: Tandem Studio
EXISTING MATERIALS ERA: Circa 1907


---
SITE: Easey St, Collingwood
DEVELOPER: BAR Studio
ARCHITECT: BAR Studio
EXISTING MATERIALS ERA: Early 1900s


---
SITE: Albert St, Brunswick
DEVELOPER: HIP V. HYPE
ARCHITECT: JCB
EXISTING MATERIALS ERA: 1970s


---
SITE: The Wilds, Northcote
DEVELOPER: Beulah International
ARCHITECT: Edition Office
EXISTING MATERIALS ERA: 1950s


---
SITE: Ballarat St, Brunswick
DEVELOPER: Assemble
ARCHITECT: Fieldwork
EXISTING MATERIALS ERA: 1960s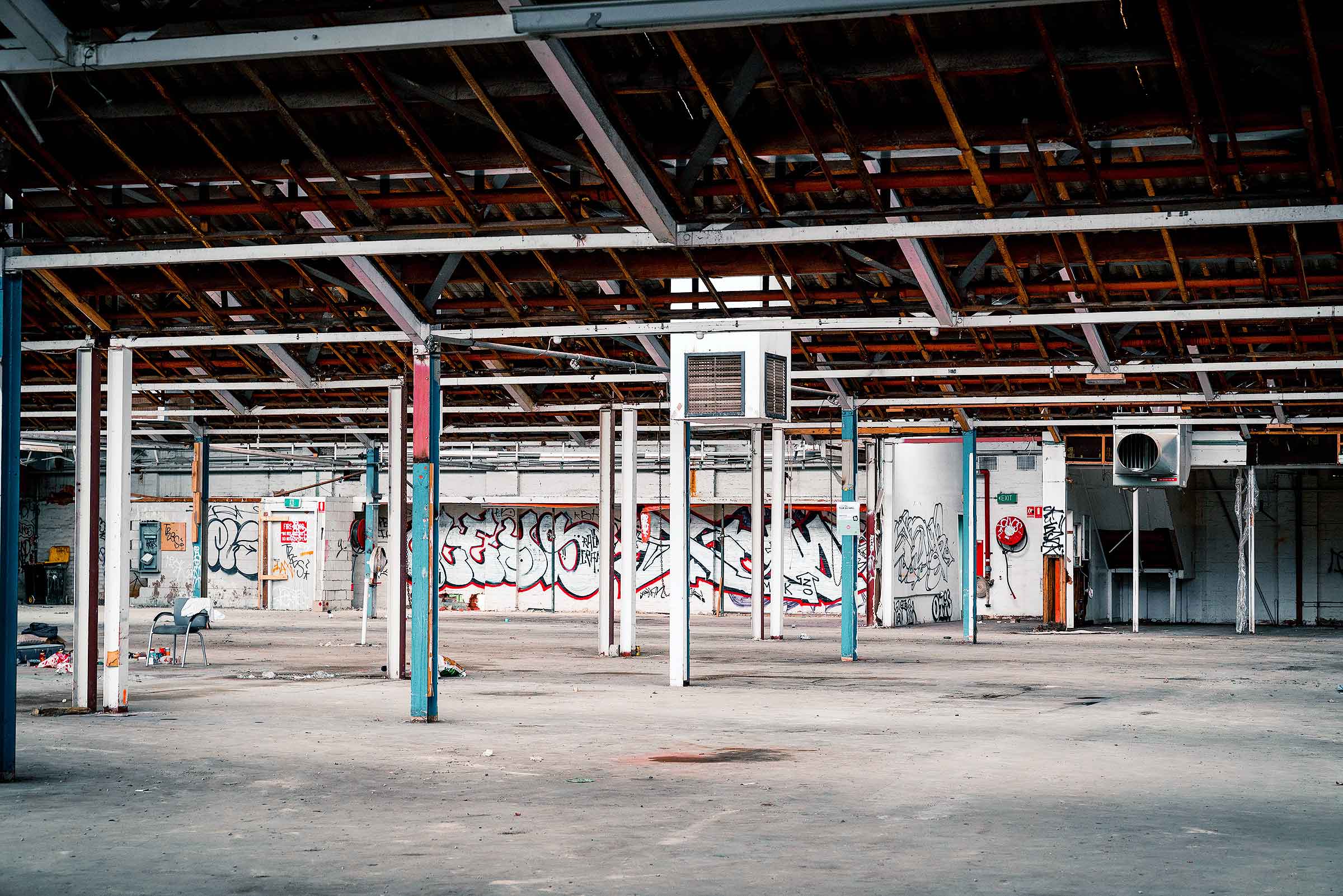 ---
SITE: West Melbourne Waterfront
DEVELOPER: Perri Projects
ARCHITECT: Foster & Partners
EXISTING MATERIALS ERA: 1940s


---
SITE: Ferrars St, South Melbourne
DEVELOPER: Peri Projects
ARCHITECT: Tandem Studio
EXISTING MATERIALS ERA: 1940s


---
MORE PROJECTS
---